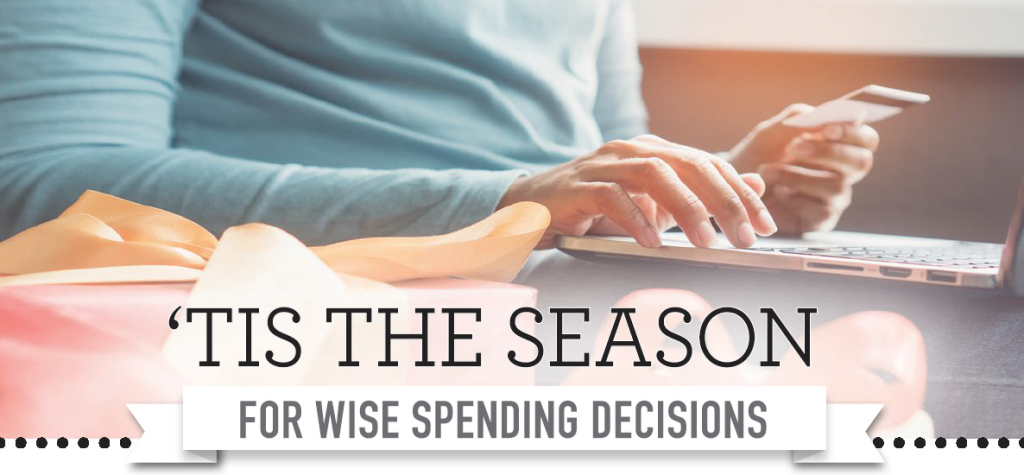 The traditional festive holiday season is likely to be a little different this year, but one thing is likely to remain the same – the temptation to spend and the post-Christmas budget hangover.
Last year Australians spent about $1000 each for Christmas on presents, decorations, travel and charity donations. For 28 per cent of us, this expenditure meant using credit cards or buy now pay later (BNPL) (1)
While many will use credit again this festive season, the current economic circumstances may make us think twice about our spending. It's not just what you spend, but how you spend that could make all the difference.
So, if you plan to use credit to help manage your Christmas spending, what are the options?
Buy now, pay more later?
Even before COVID, more and more people were turning away from the traditional credit card and opting instead for a buy now, pay later payment method. BNPL providers in Australia include companies such as Afterpay and Zip, but there are many more.
The use of BNPL may be due to convenience or an aversion to debt, or a bit of both.
In a recent report , the Australian Securities and Investments Commission (ASIC) found BNPL transactions jumped by 90 per cent to 32 million in the 2018-19 financial year. (2)
Meanwhile, the number of credit card accounts fell 7 per cent in the 12 months to March 2020 from 14.6 million to 13.6 million. (3)
But for those who still use a credit card, it is estimated that more than 2 million Australians have gone over their limit since March this year as the economic slowdown takes its toll on household finances. (4)
Initially BNPL was popular with millennials, but over time more baby boomers and Gen X have opted for this form of credit which boasts that it is interest free. Compare that with interest on credit card balances which are mostly in double digits and can even be as high as 20 per cent. But don't be fooled.
Watch for fees
There may be no interest rates on buy now pay later, but there are fees and these can quickly add up.
All BNPL providers have slightly different terms and conditions, but fees may include:
Late fees of up to $15 a month
Monthly account keeping fees of up to $8 a month
Payment processing fee of $2.95 every time you make an extra payment
Establishment fees can range from zero to $90. (5)
Of course, that does not mean you should avoid buy now, pay later offerings. If you meet all your payments on time, then it can be a useful form of credit. The key is to be cautious.
For instance, do not run up debt with multiple providers. Not only can that prove expensive, but it can also be difficult to manage. It can soon become expensive if you have late payment fees to pay to several providers .
ASIC research found one in five BNPL users missed payments in the 2018-19 financial year. This translated into fee revenue of $43 million for providers, a jump of 38 per cent over the year and financial hardship for 21 per cent of users. As a result, ASIC said some people were cutting back on meals and other essentials or taking out additional loans to make BNPL payments on time.
Bank alternative
Now the big banks are meeting the challenge of BNPL to traditional credit cards head on, with the launch of interest free credit cards and partnerships with BNPL providers.
While the new interest free credit cards have no interest charges or late fees, they typically have a minimum monthly payment and a monthly fee in months where you don 't make a transaction.
Finding money for everyday items, let alone festive spending, has become a juggle for many this year. The gradual transitioning away from support payments such as Job Keeper and Job Seeker won't make things any easier.
Whatever your financial circumstances, if you monitor your money carefully and make changes to your expectations, then there is no reason why this festive season can't be just as good this year as last.
One of the lasting benefits of 2020 may well be that it makes us more proactive about managing our money wisely.
https://www.finder.com.au/australias-christmas-spending-statistics
https://asic.gov.au/about-asic/news-centre/find-a-media-release/2020-releases/20-280mr-asic-releases­-latest-data-on-buy-now-pay-later-industry/
https://www.afr.com/companies/financial-services/credit-cards-slump-as-customers-shift-to-buy-now- pay-later-20200512-p54s4z
https://www.finder.com.au/press-release-october-2020-over-the-limit-pandemic-pushes-2-million-aussies­ beyond-credit-means
https://moneysmart.gov.au/other-ways-to-boorrow/buy-now-pay-later-services