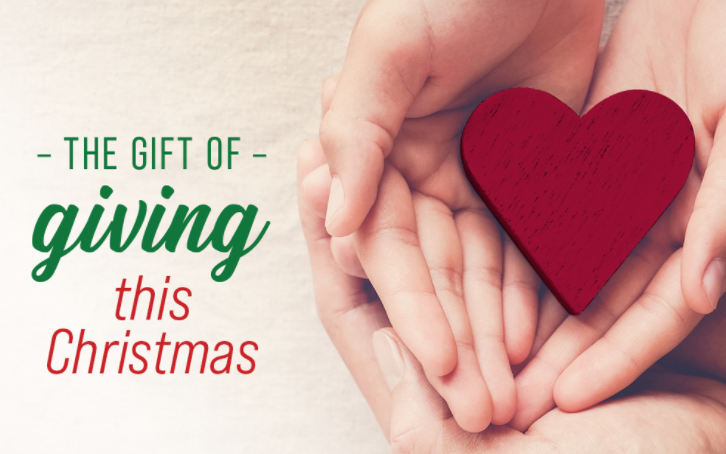 Christmas is a time when we come together to celebrate with our family and friends. And, for those who haven't been able to see friends and family due to border closures, it will be an even more joyous occasion this year.
Gift-giving is typically a big part of celebrating Christmas and provides a great opportunity to reach out to support those who have done it tough this year.
Charity is not just about money
There are so many ways you can give back to the community. It's not always about making a monetary contribution – giving your time is just as valuable. Volunteering at the local soup kitchen on Christmas Day or helping at your local Foodbank or food rescue service like OzHarvest can be just as valuable. Donating clothes, blankets or any other household items that will help those less fortunate or vulnerable is always welcome, especially at shelters for both men and women.
In recent years, gift bags or hampers are becoming increasingly popular too. It's as simple as buying non-perishable food items or toiletries from the supermarket and creating a food hamper or gift bag.
Every Christmas, Kmart has the Wishing Tree Appeal whereby you can purchase a gift for a child and leave it under the tree in the store.
If you're unable to donate cash or volunteer your time, a blood donation at the Australian Red Cross is another option. They are always in desperate need of donors. And when you donate, you'll not only get to enjoy a little snack afterward, but you'll receive a text message a few days later telling you exactly where your donation went.
Donating regularly
During the pandemic, there was a significant decrease in the number of donations made to charities across the country, and unfortunately, the amount of money we donated declined as well. People were unsure about job security, whilst others had chosen to donate specifically to the Bushfire Appeal early in 2020.i
Now we are coming out the other side of the pandemic economically, reports show donations are rebounding and are on the rise again. Those who donate, do so regularly and they usually have specific charities that they donate to. This may be due to personal circumstances or to support something they are passionate about.
If you're considering donating to a charity this Christmas, you may want to do a little research first to find out exactly how your money is being distributed. How much goes directly to those in need and how much is being spent on admin and running costs. This is an important factor for many and may impact your decision in terms of which charity you choose to support.
The positive effects of donating or volunteering
Donating – whether it's our time or money – will always make us feel good, but it shouldn't be the key driver. Think about the impact your donation or time will have on those who are on the receiving end.
Donating will not only have a positive effect on the recipient, but it can also be beneficial to your children. You can teach them from a young age that giving back to the community can be very rewarding for many reasons.
Maximising your donation
There are so many charities to choose from in Australia, but it's also worth considering international organisations as well. You may prefer to donate locally, but if you decide to choose an international charity, your dollar will more than likely go a lot further. Especially in developing countries, where they may need clean water, medical supplies, or even infrastructure to build schools for young children.
Remember, if you donate $2 or more, you may also be able to make a claim on your donation at tax time.
So, whether you're volunteering at a homeless shelter or soup kitchen or giving a monetary donation – helping others who are less fortunate could be the best gift of all this Christmas.
To find out more about volunteering or donating in your local city go to – Christmas In Australia
i JBWere and NAB Charitable Giving Index