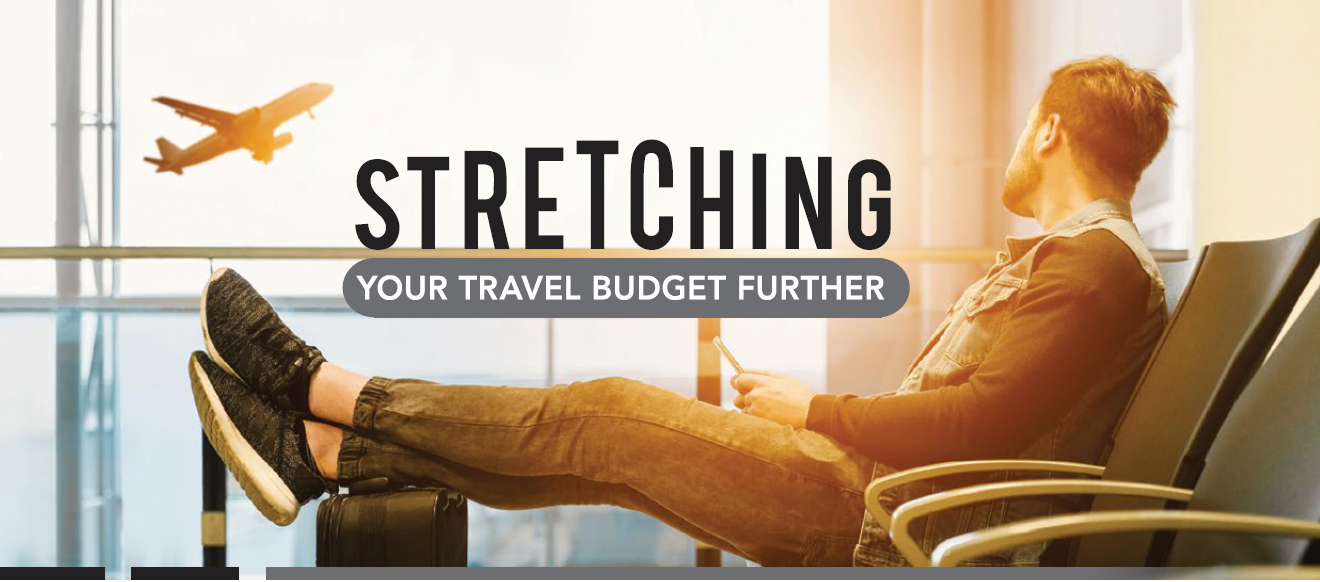 Many Australians will soon be jetting or sailing away on their annual overseas getaway.  Unfortunately, the value of the Australian dollar has been falling against the US dollar, British pound, euro, yen and even the Indonesian rupiah.
Here are some suggestions on how to maximise your travel budget and have a memorable holiday.
Get the right cover
Taking out travel insurance is a sensible precaution, but you don't want to pay more for it than necessary. Or pay for it, then discover it's worthless.
Always read the fine print about limits, excesses and exclusions. As with all insurance, the  more  comprehensive the policy, the more it is likely to cost. If you're motorcycling down Route 66, the expensive policy with greater coverage is probably a good investment. On the flip side, if you plan to laze away the days on a Fijian beach, you may be able to get away with a more basic policy.
While it's convenient to arrange insurance via a travel agent, airline or credit card, it can pay to shop around for the best price and most relevant cover. Some credit cards come with free travel insurance but, be warned, the coverage is often modest.
And while your health, car or home insurer may also offer you a discount on travel insurance, it doesn't necessarily mean you're getting value for money. Thanks to comparison sites, it's now easy to get quotes from a variety of insurers. So do shop around before making a final decision.
Go online
Travel agents have their uses but booking your own flights and accommodation can save hundreds, even thousands, of dollars.
Hotels are great if you want to keep things simple and stress-free. But if you're travelling as a group or wanting to immerse yourself in the city outside the walls of a hotel, Airbnb may be a cheaper alternative that gives you your own space to relax.
Thanks to the internet, you may even be able to arrange an international home-swap although this can take time. The two most popular sites for this are lovehomeswap.com and homeexchange.com.
A warning though – the digital age isn't all upside for holidaymakers. If you use your mobile while abroad, keep an eye on your data usage and phone calls, so you don't return home to eye-watering international roaming charges. Consider buying a local SIM card once you reach your destination (it will have a pay-as­ you-go option or a flat rate for a set period). And only use your phone when you have access to free WiFi at hotels, cafes and airports.
Choose the best payment option
Most travel experts these days suggest you carry a 'mixed wallet' for overseas trips, with a combination of some or all the following:
Cash
You can exchange your Australian dollars for foreign currency before or after departure . Typically, the more conveniently located the moneychanger, the higher the commission. (This is why savvy travellers avoid changing money at airports.)
Pre-paid travel cards
These are available at places such as banks and post offices. You pay to deposit specific amounts of foreign currency onto the card. You can then use the card to make purchases and withdraw cash from ATMs in your destination country. ATM fees are lower than if you used your regular bank cards, but you are generally also charged fees for loading up the card, using it to buy something in a currency other than the one it's loaded up with and deactivating the card.
Your Australian debit or credit card
The upside of using these is The downside is possibly having to pay significant withdrawal fees, currency conversion fees, foreign transaction fees and cash advance fees.
Dodge the 'tourist tax'
It's also worth keeping in mind that you can save money and get a richer experience of the country you're visiting by acting like a local rather than a tourist.
For instance, buy alcohol from a supermarket rather than ordering it on room service. Catch public transport and dine where the locals eat rather than at overpriced restaurants next to major attractions.
Watching your travel spending does not mean you have to compromise on fantastic experiences and with a little bit of planning, you can still enjoy your overseas trip without breaking the bank.