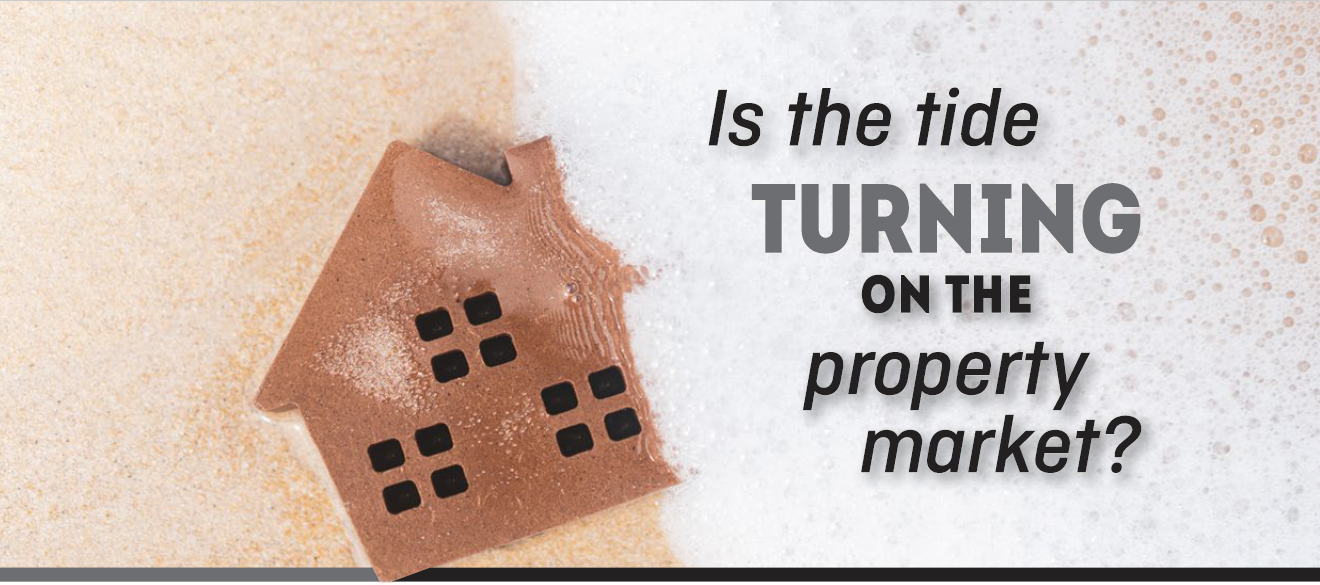 For the first time in years, the planets seem to be aligning for homebuyers and property investors. Interest rates are falling, property prices largely appear to be stabilising and constraints on bank mortgage lending have been relaxed.
It's welcome news for first homebuyers and anyone who has been waiting on the sidelines for a signal that the downturn in house prices could be at or near the bottom in key markets such as Melbourne and Sydney.
As is always the case though with the national housing market, the full story is more than a tale of two cities.
House price slide losing momentum
According to research group Corelogic, in the year to July the national housing market fell 6.4 per cent. This fall was driven by the two biggest markets Sydney (down 9.0 per cent) and Melbourne (down 8.2 per cent).
Perth, still coming down from the peak of the mining boom, and Darwin suffered similar declines. Brisbane fell 2.4 per cent and Adelaide was down 0.8 per cent from a much lower peak. Hobart (up 2.8 per cent) and Canberra (up 1.1 per cent) were the only capital cities to rise in the year to July.
But in the aftermath of the May federal election and the first of the Reserve Bank's two recent interest rate cuts, the downhill slide in prices began to lose momentum.
In July, home values recorded zero growth nationally, with signs the housing conditions are stabilising. Most tellingly, prices rose slightly for the second month in a row in both Sydney (up 0.2 per cent) and Melbourne (up 0.2 per cent).
However the stabilisation in housing values is becoming more broadly based with Brisbane, Hobart and Darwin also recording rises in values. (1)
Reserve Bank opens the bidding
In hindsight, the Reserve Bank's recent decision to cut interest rates for the first time since 2016 could mark the beginning of the end of the downturn in home prices.
In June, the Reserve Bank lowered the cash rate from 1.5 per cent to a new historic low 1.25 per cent and followed up in July with another cut to 1 per cent.
Mortgage interest rates  are also  low by historic standards. In early July, the average standard variable mortgage rates of the big four banks were all around 4.9 per cent. The best available rates from smaller lenders are now below 3 per cent. (2)
Banking regulator joins in
The Australian Prudential Regulatory Authority (APRA) is also doing its bit to breathe new life into the property market.
In July, the banking regulator scrapped a rule that required banks to assess new mortgage customers on their ability to manage repayments with 7.25 per cent interest rates no matter what their actual rate might be.
APRA will now require banks to test if borrowers can manage repayments at least 2.5 percentage points above a loan's current rate. With many mortgage rates for new customers currently around 3.5 per cent, this would mean banks would have to test whether customers could afford repayments of 6 per cent instead of 7.25 per cent. (3)
As a result, comparison website RateCity estimates someone earning the average wage ($83,455) could see their borrowing power increase by $66,000 to $544,000. (4)
Property investing beyond houses
Australians' love affair with bricks and mortar is legendary, but there is more than one way to profit from property.
If you're thinking of buying as an investment, rather than as a place to call home, there may be opportunities to invest directly in commercial property or via a managed fund.
Listed property trusts, property ETFs (exchange traded funds) and traditional unlisted managed funds offer a way to invest in a diversified portfolio of properties in Australia and overseas. As well as residential property they can invest in retail, office and industrial property.
If you would like to discuss your property investment strategy in light of recent developments, give us a call on 1300 241 242.